(1976, Los Angeles, US)
David Choe is an American figure painter, muralist, graffiti artist and graphic novelist of Korean descent. His figure paintings, which explore themes of desire, degradation, and exaltation, are characterized by a raw, frenetic tone that he has termed "dirty style". In the graffiti world, he is identified with the bucktoothed whale he has been spray-painting on the streets since he was in his teens.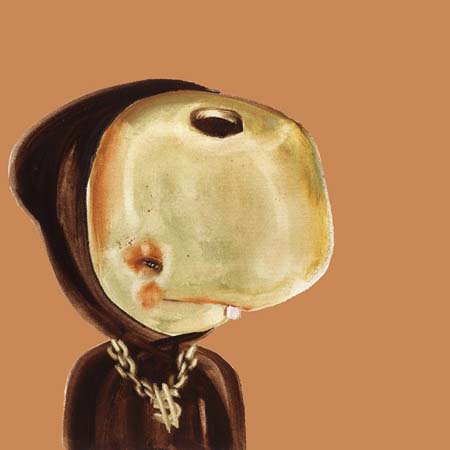 Choe wanted to be a comic book creator. In a single night in 1996, he wrote a 35-page book of violent sexual obsession which, coupled with drawings and paintings that he created over the next couple of years, eventually became the graphic novel Slow Jams. Choe initially made about 200 copies of Slow Jams on a photocopier and gave them away at Comic-Con in 1998, hoping to interest a publisher.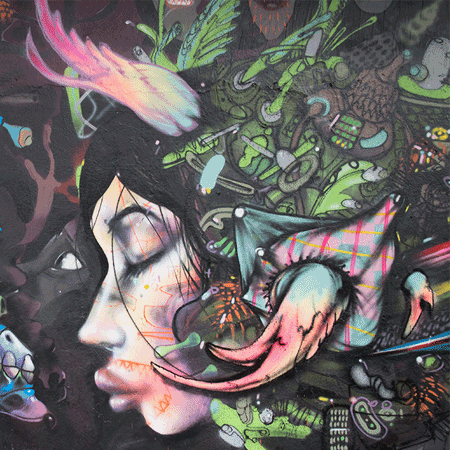 In late 2003, Choe arrived in Tokyo. In his first 24 hours he punched an undercover security guard due to a misunderstanding resulting from the language barrier. He was arrested and sentenced to three months in prison for violent assault. During that time, he suffered from loneliness, anxiety and a lack of access to art materials. With small pieces of paper and the one pen his cell was allowed, he made over 600 drawings from prison, including portraits of his Japanese cellmates. He also executed a series of erotic paintings using soy sauce, tea, blood and urine for color. After three months, he was released on the condition that he leave Japan immediately and not return.
Watch the documentary "Dirty Hands The Art & Crimes of David Choe":