(Tijuana, Mexico)
Glaubitz's work could be described as mythical, pictorial, illustrative, cosmological, and relating to sequential art and comics. It combines elements of myth, religion, and spirituality with comics, hermetic ideas, alchemy and science. He works in painting, drawing, watercolor, sculpture, installations, animation and comics.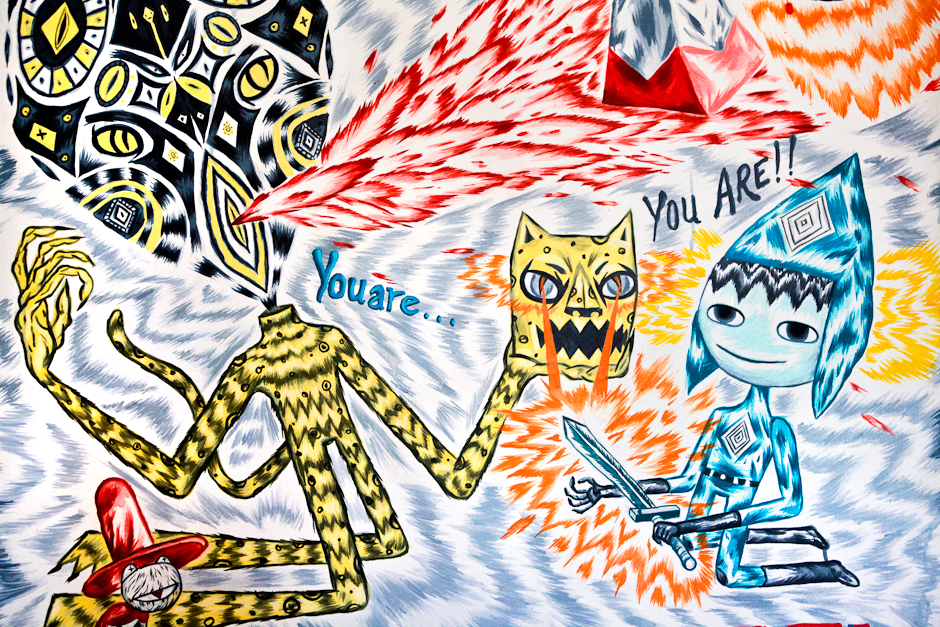 "There have been two very important changes in my work. In the beginning of 2001 the work was influenced by the surrounding environment of Tijuana and characters from Tijuana and Mexican folklore, myth and pop culture. I call this work the "old world"— El Viejo Mundo— which is about our relationships to the exterior, whether it be relationships that are more indicative of a clashing against ideas of the border, or are more parallel to what the physical border means in real life.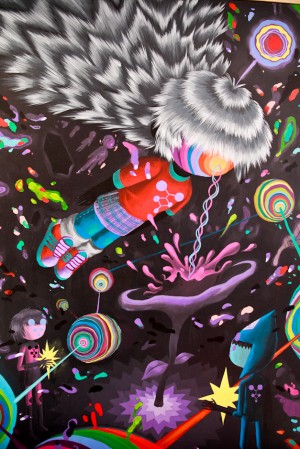 In 2007 a change occurred in my work when "the old world" ceased to exist and I created two archetypes to confront each other in a final battle, the Capitalist King and the Gardener. In battle they ended up being more complementary and less oppositional and together they created a small big bang, and this big bang gave birth to the new world. This new world in my work is a realm of the "starseed" children and illuminati secret society.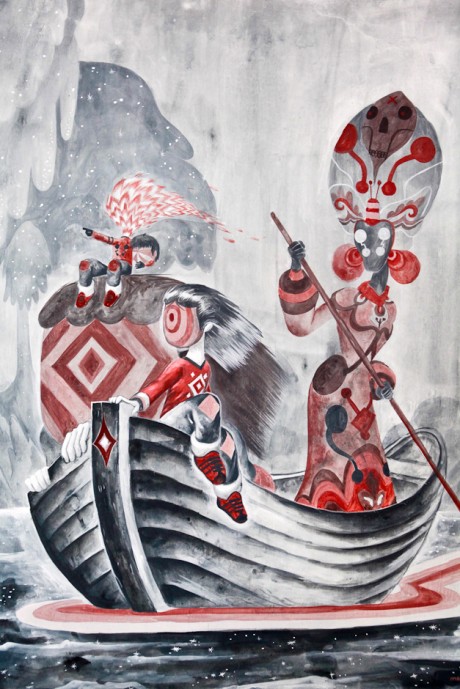 My newer work addresses the idea of borders/limits within oneself, one's own limits internally. I'm interested now less in physical borders and more in the borders that exist between imagination, abstraction, myth and fantasy; the internal conflicts as opposed to the external."
Watch this video by Creative Mornings: