(1973, Great Lakes State)
 
Todd Kurnat grew up tracing Iron Maiden album covers and drawing Jim Phillips graphics on his bedroom wall. Fast forward to the current day and you'll find that Todd's visual work is predominantly done using ink and paint on re-purposed materials. Often finding inspiration in nature, wildlife, typography, fantasy and sound.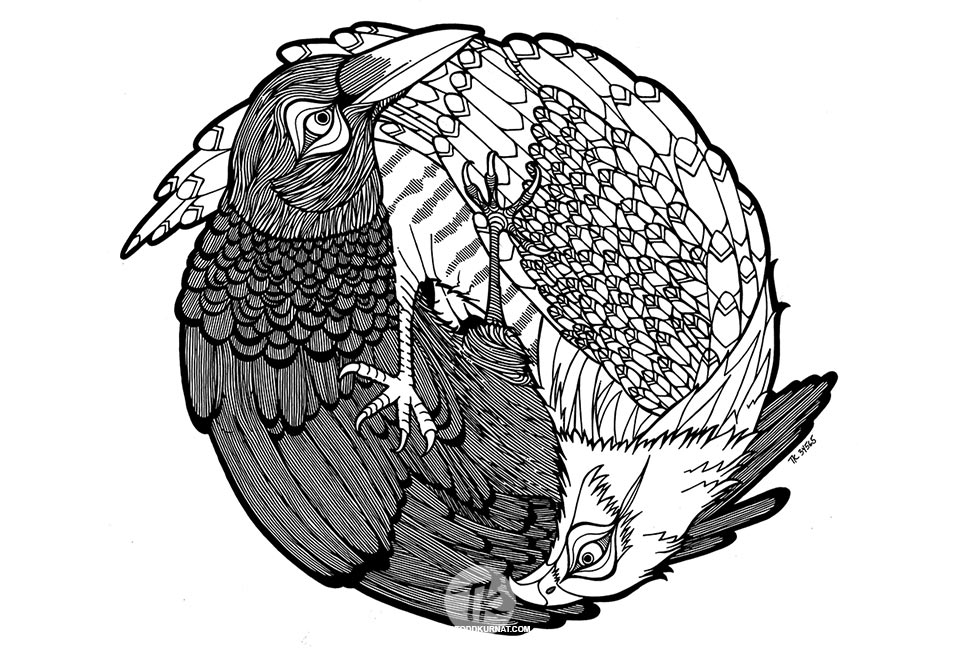 Todd is a self-taught artist who briefly attended the Rocky Mountain College of Art & Design in the late 90s where he pursued courses in illustration and graphic design. Upon his move to San Francisco in the early 2000s, his art took a back seat to his graphic design successes.
In 2012, wanting more out of life than a paycheck, he began to pursue his art again. Reborn and with intent, Todd's recent work has been featured in solo and group exhibitions throughout San Francisco.