(Tokyo)
Sasu's work fuses natural and urban elements with her graphic yet balanced style. Her sensibilities, rich colors and feminine lines create a unique world never seen before.
Sasu believes that her instinctual sense of balance, as seen in her more characteristic paintings symmetrical, mandara-like shapes and figures truly reflect her personality. Mural being the center of the scene, she pursues new areas of artwork.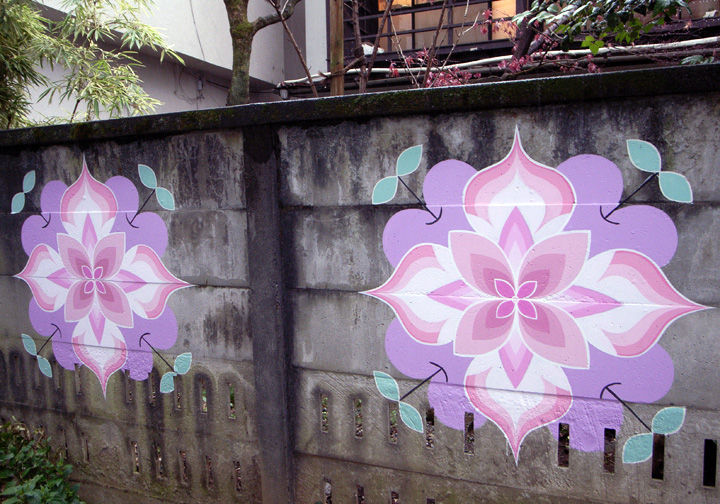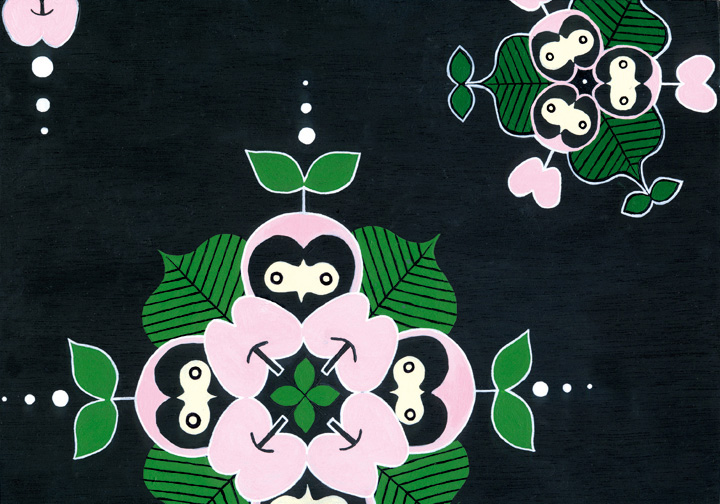 The wishes for the endless glow is created into shapes, and the process is crystalized into fine artwork.
Watch this video: