(1940, Dallas, US)
Barron is an American illustrator, graphic novelist, and educator. He is known for his accomplishments as an illustrator and fine artist, as well as for his career as a teacher. Storey has taught illustration since the 1970s and currently is on the faculty of California College of the Arts in San Francisco. He has also taught at San Jose State University and Pixar Studios.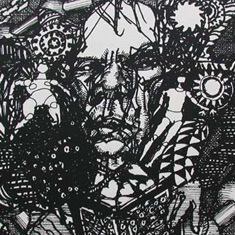 He has been a commercial illustrator since the 1960s, and his clients have included major magazines such as Boys' Life, Reader's Digest, and National Geographic. His cover portraits for Time of Howard Hughes and Yitzhak Rabin hang in the Smithsonian's National Portrait Gallery. His giant painting of the South American rain forest hangs in New York's American Museum of Natural History, and a 1979 rendering of the space shuttle commissioned by NASA, the first official painting ever done of it, hangs in the Air and Space Museum on the National Mall.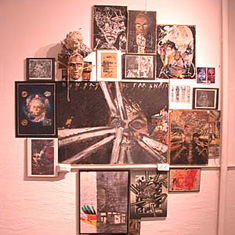 As a book illustrator he as done cover illustrations for the Franklin Library classics, War and Peace, The Good Earth and Stories by Sinclair Lewis; as well as the covers of Fahrenheit 451 for Del Rey / Ballantine; and, most famously, the 1980 reissue of Lord of the Flies.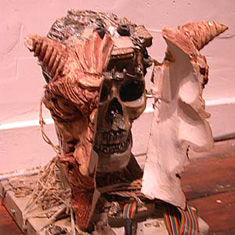 David Choe wrote of Barron in his book, Slow Jams (1999): "Nobody draws better than Barron. Not you, not your little sister, your architect dad, not your rebellious ex-boyfriend who draws with his own blood, not the most talented kid at your art school. Not your favorite artist in the whole world; I've seen the work with my own eyes. Nobody draws better than The Barron."
Watch Life After Black - The Visual Journals of Barron Storey by magpiejst: