(1971, Los Angeles, US)
Printmaker and video artist Albert Reyes is a soft-spoken guy who loves art. He loves art for art's sake. His goals are simple: make a living as an artist and use his talent to make a positive impact on people's lives. This pious, Los Angeles-based artist sounds as pure as the medium he used to launch his career. The very medium Reyes has established himself in is liquid. Whether beer, water, or saliva, Reyes can make a sidewalk portrait that lasts only as long the heat allows.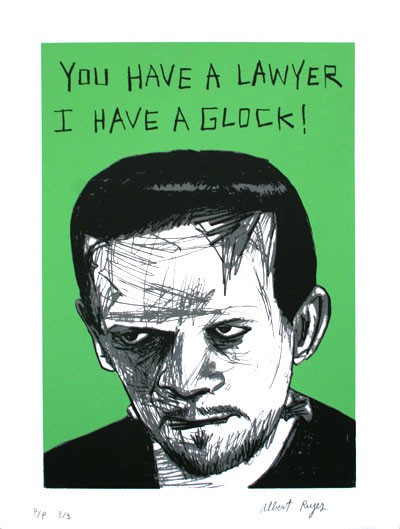 With pencil sketches, paintings, and his creepy maze Albert depicts people, known and unknown, and their relationships. He believes art is for all and creates artworks on the pavements of California, spitting out mouthfuls of water to form the lines of these ephemeral, public drawings.