(1979, Monterrey, NL, Mexico)
Rene Almanza graduated from the School of Visual Arts of the UANL (Universidad Autónoma de Nuevo León). He began working during his adolescence as a visual artist; first in graphic novels, underground fanzines, the newspapers of Monterey, and later in printed media mainly designing signs. In 2000 he joined the editorial or political cartoon department of the group Reforma (which included the newspapers El Norte of Monterrey, Reforma of Mexico City, The Mural of Guadalajara, and Palabra of Saltillo), illustrating various articles in these newspapers.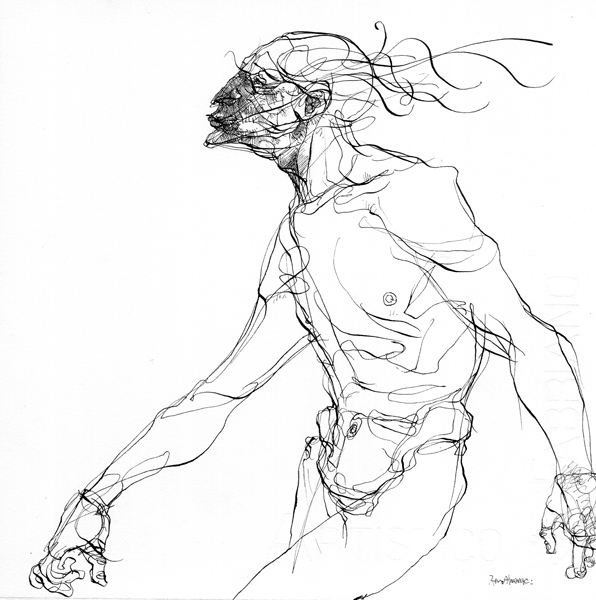 For two years he was in charge of illustrations in the cultural section of the newspaper El Norte, where he received 6 awards for his work from SND (Society for Newspaper Design) based in New York, which every year rewards the most outstanding international work in photography, design and editorial illustration. After three years with the group Reforma, he joined the "Shinseken" Editorial group of Tokyo, Japan, working in a project which collected folk tales from around the world to condense them into a collection of illustrated books, published in five languages. Once the project was completed he moved to Oaxaca.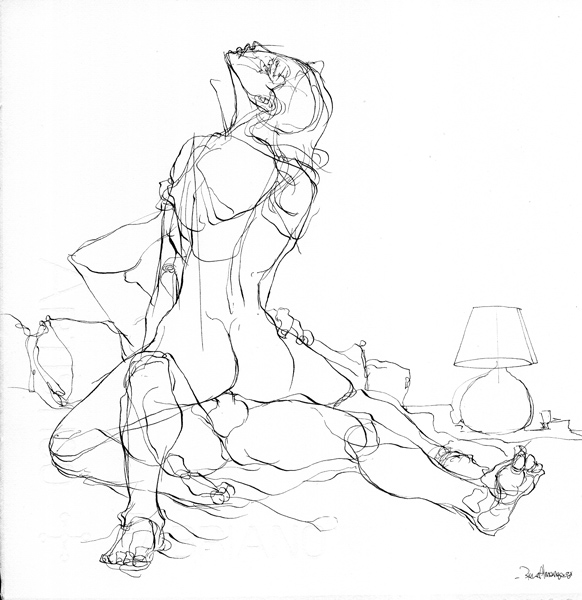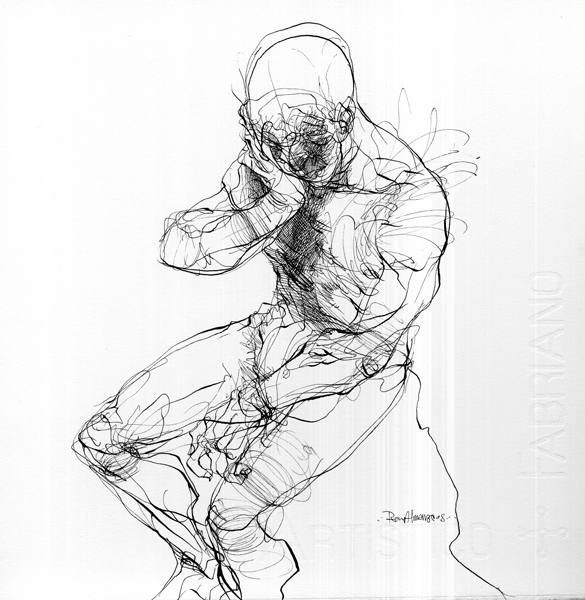 He is a founding member of Galería Arte Cocodrilo (Crocodile Art Gallery), and the graphic arts studio Pata de Perro ( Dog's leg), independent spaces dedicated to the diffusion of emergent visual arts in the Oaxaca area. Currently he is working with the publishing house Sirpus (Barcelona, Spain) in collaboration with linguists from the Colegio de México, illustrating a series of bilingual books on the history of the Zapotec communities of Oaxaca. His work can be found in numerous private collections in Mexico, the United States, Argentina, Chile, Canada, France, Spain, Switzerland, Germany, Italy, Holland, Morocco, Australia, Japan, Bangladesh, China and Vietnam.
Watch this video: