(Trinidad and Tobago)
Wendell McShine's creates a series of antagonizing situations between the subject and the way in which the imagery seeks to interpret its ideas: animations that conflicts with their sketchbook counterparts. Canvases that are constructed within aspect fine art and then broken down by their illustrative treatment. small installation boxes that seems to be frozen in their melancholic dream state, only to be pulled out of their sadness through the use of intense color placement. Adding to what is a ceremonial dialogue of fantasy and reality as one engages.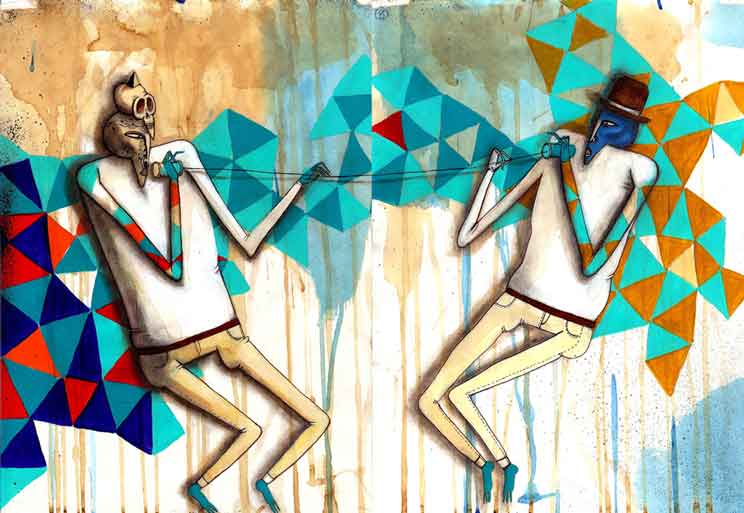 Raw, transcendental and overly mystifying it is no surprise that International artist Wendell McShine (aka SHINE) is from the island of "the Carnival" Trinidad and Tobago. Currently based and producing work in Mexico City there's a lucid cross pollination expressed through stunning iconography.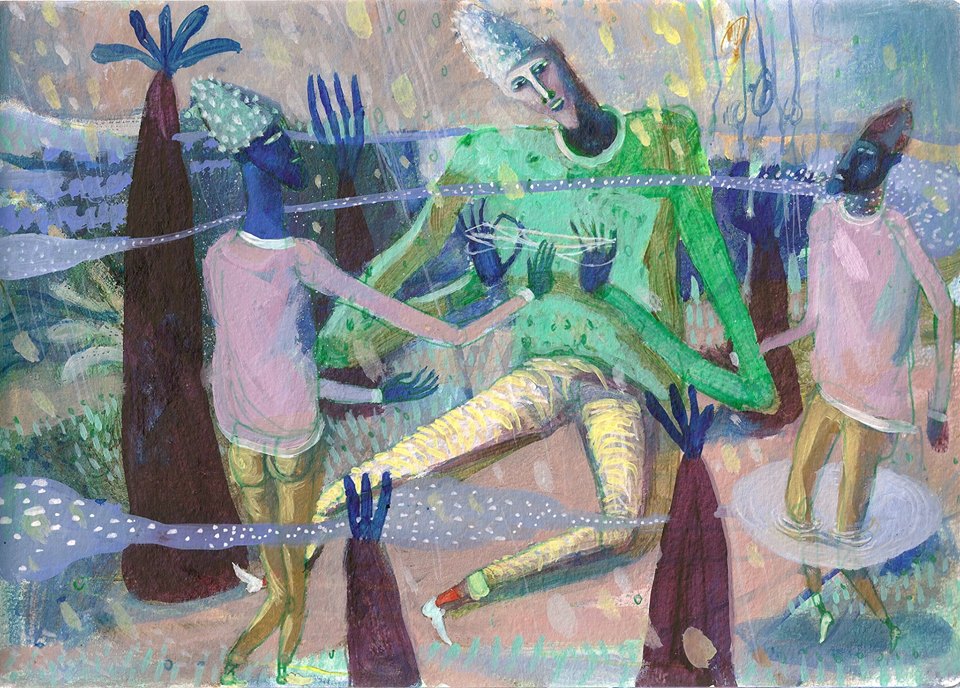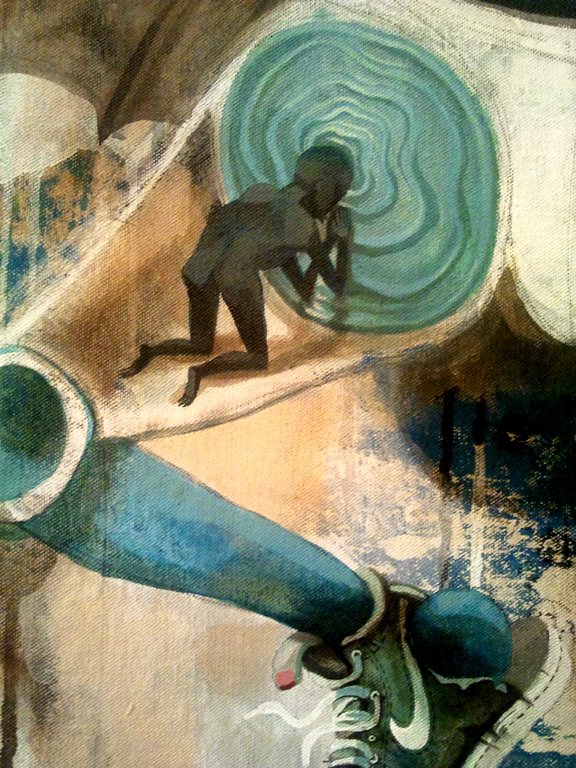 When one moves full heartedly into the doorway of Wendell's work, a multi level narrative, which constructs upon itself is discovered. Bandidos, Jewel Stars, King Crows, Nahuales, Humming Birds, mezcal bottles, plantation houses, skulls, towering coconut trees, hibiscus flowers, rubber 'slippers', etc., coexist in a world of wooden panels, canvases, organic animations and paper mache masks.
Watch this video of his work: