(1978, Berkeley, US)
Through a steady career that has incorporated sculpture, photography and installation, Ala Ebtekar has continually returned to his initial passion of drawing and painting. The artist's practice is informed by history, Persian mythology, science and philosophy, which he juxtaposes with contemporary and pop-culture elements – the works eventually exhibiting a collision of the past and present in a deconstruction/reconstruction of time and space.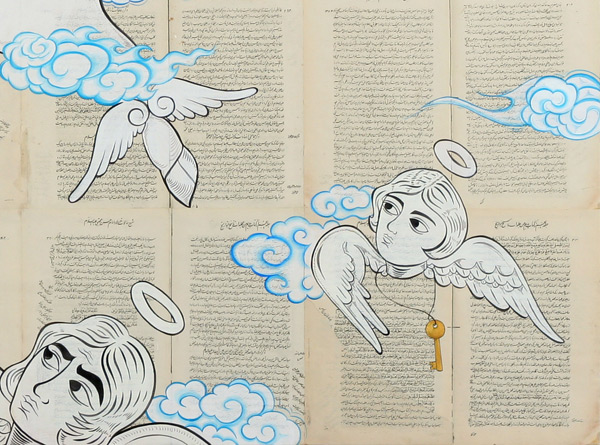 He created his work with neither external themes nor the attention to proper anatomy and perspective. Ebtekar works entirely from his imagination and creative ability. It's entirely fitting that Ebtekar found early artistic inspiration from the worlds of graffiti and the modern tradition of qahveh khanehei painting, as his work has encompassed comparable populist sensibilities spanning continents, celebrating the stories and lives of heroic everyday people across time.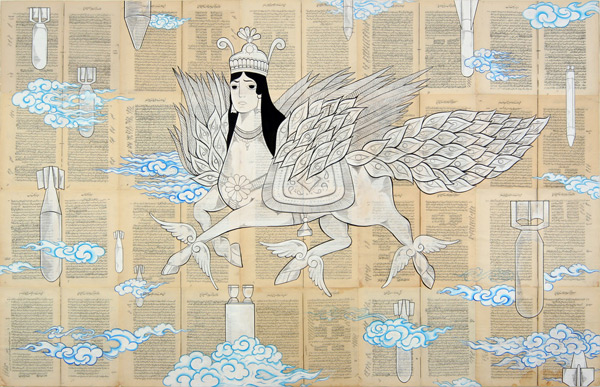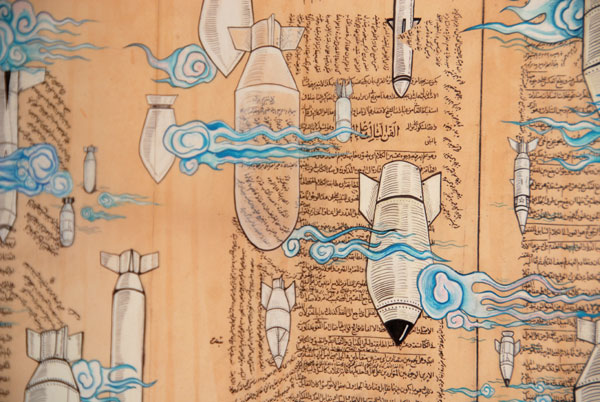 Watch Ala Ebtekar's interview by KQED: