(US)
MUNK ONE is a contemporary American Illustrator, Poster Artist, Political Cartoonist, and Fine Artist from California. He is well known for creating Artwork for major label musical acts and world renowned brands, recognized for their creativity. His fine art has gained much attention through many galleries both at home and abroad. He was previously the official Juxtapoz Art Magazine editorial Illustrator. He is also owner and Creative Director of the Invisible Industries Brand.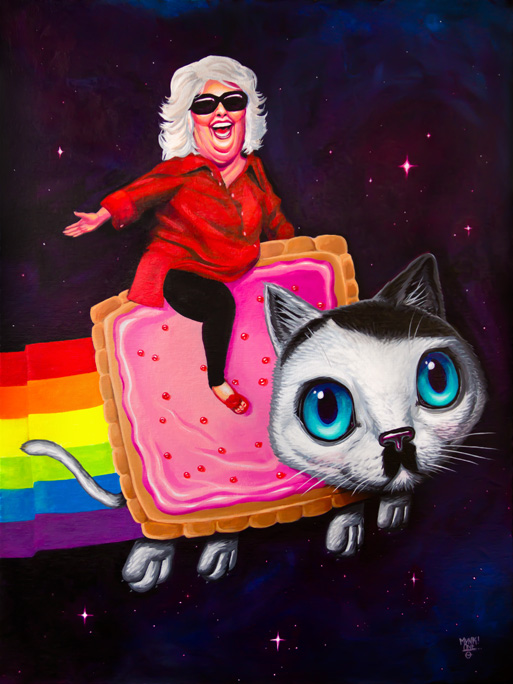 His artistic style may seem serious and even dark at first glance, filled with undertones of mortality, religion, or politics but his work can also be full of movement with bright, and fun colors and ideas with a sense of humor. These elements seem to coexist and mix throughout much of his work both commercially and personally. Proficient in both traditional and computer media, he is comfortable using whatever methods his projects may call for.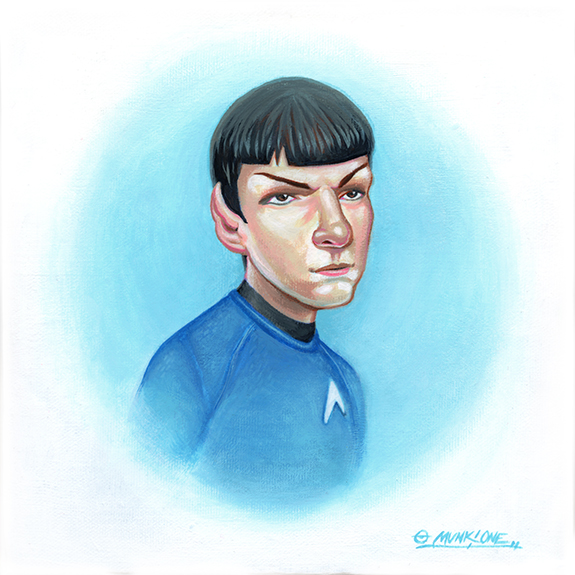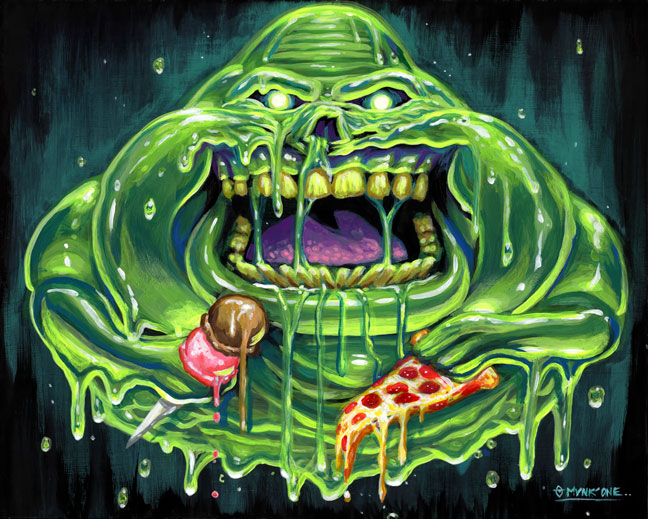 Working within the apparel and merchandise industries since the mid 90s, much of his knowledge and technical expertise has been gained from hands on experience. In 2006 he decided to focus on creating his own style of art while using his website as the vehicle to share this creativity with the world. During the 2008 election He created a striking portrait of the then Presidential candidate Barack Obama that was to be used for prints, stickers, t-shirts and also ran at bus stops all over the state of Pennsylvania. In 2009 Munk One was featured in Juxtapoz Art Magazine issue #96. That year he also began to work on limited edition screen printed posters and has since worked on prints for Pearl Jam, Blink 182, 311, Soundgarden, City and Colour and More.
Watch this interview: