(1979, Syracuse, NY, US)
Ian Johnson lives and works in San Francisco, CA. He creates portraits predominately of jazz musicians of the 40's, 50's, and 60's. Johnson investigates the space between the spontaneous nature of jazz music and the physical structure of the human form.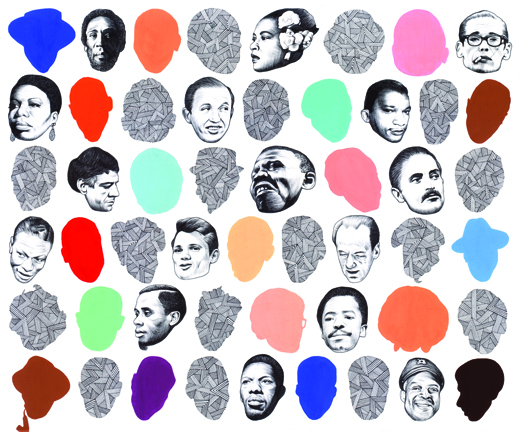 Johnson is also the art director of San Francisco's Western Edition Skateboards, which allows him to explore the fundamental nature of his portraits as both a cultural and commercial product.