(1977, São Paulo, Brazil)
Internationally known graffiti artist, Herbert Baglione, has been making compelling and narrative works on both the streets and in galleries for years. Baglione is renowned for his strong, simplistic street murals that are reminiscent of cave drawings, morphed with extraterrestrial images, brilliantly placed on rooftops and street surfaces, which are only visible in their entirety from an aerial view. His images are of the obese and the painfully anorexic - extremes of human shapes, elongated and rounded for the ultimate in simplistic, dramatic and iconic human symbols; thus illustrating his interest in human imperfection and extremes.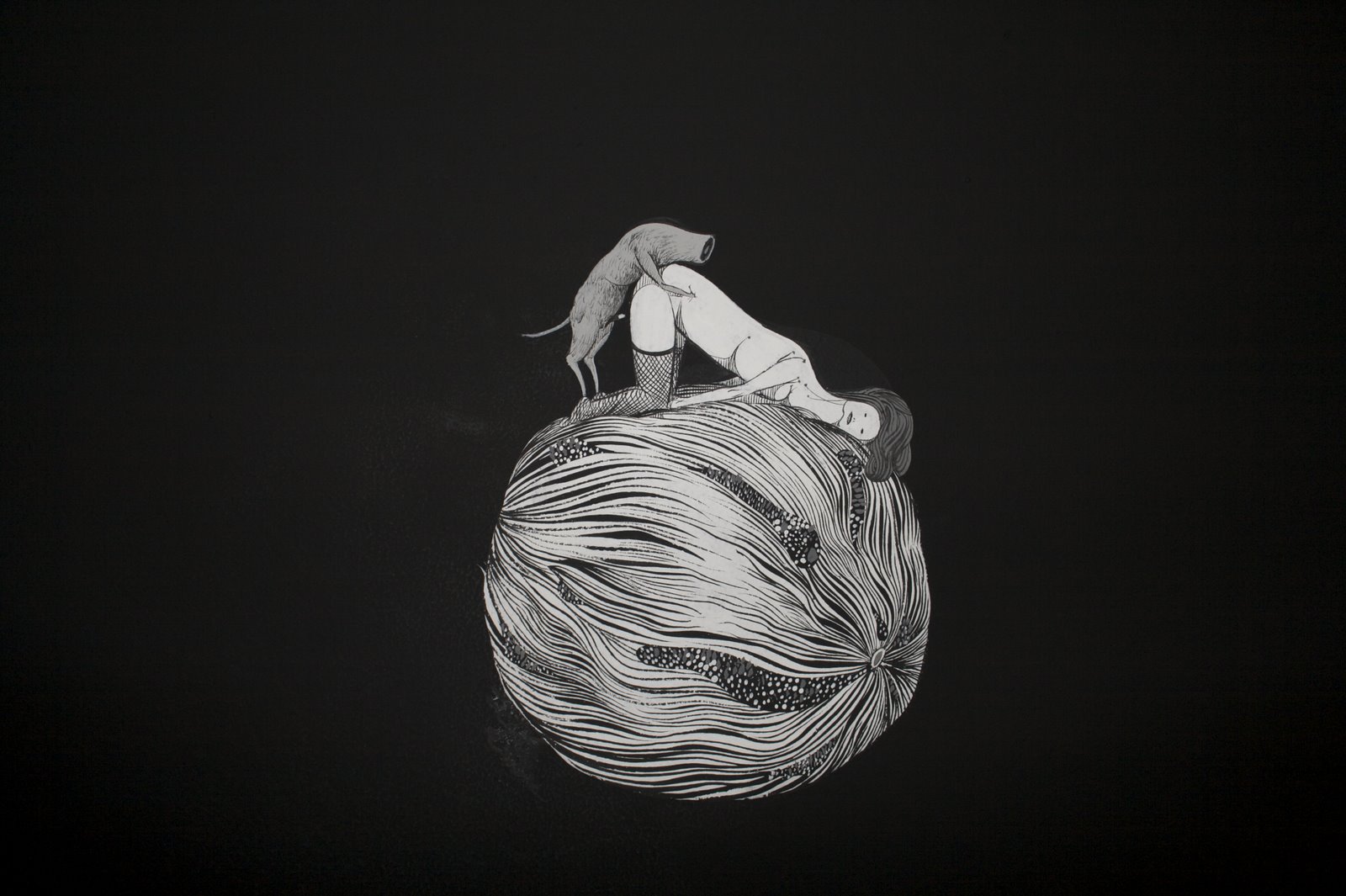 Baglione's art is constantly evolving and changing via strong aesthetics and visual language, though his figurative subjects remain constant. He relies heavily on a monotone palette of black, white and golden hues. At times, Baglione's work has had a strong minimalist and simplistic bent whilst still utilizing his elaborate calligraphic language.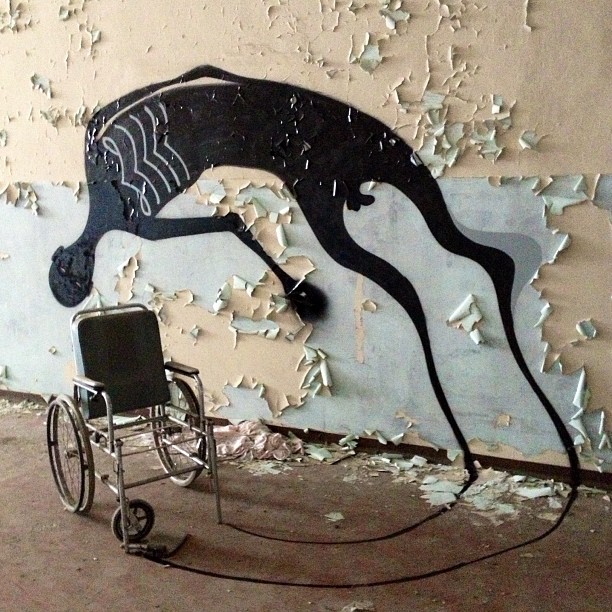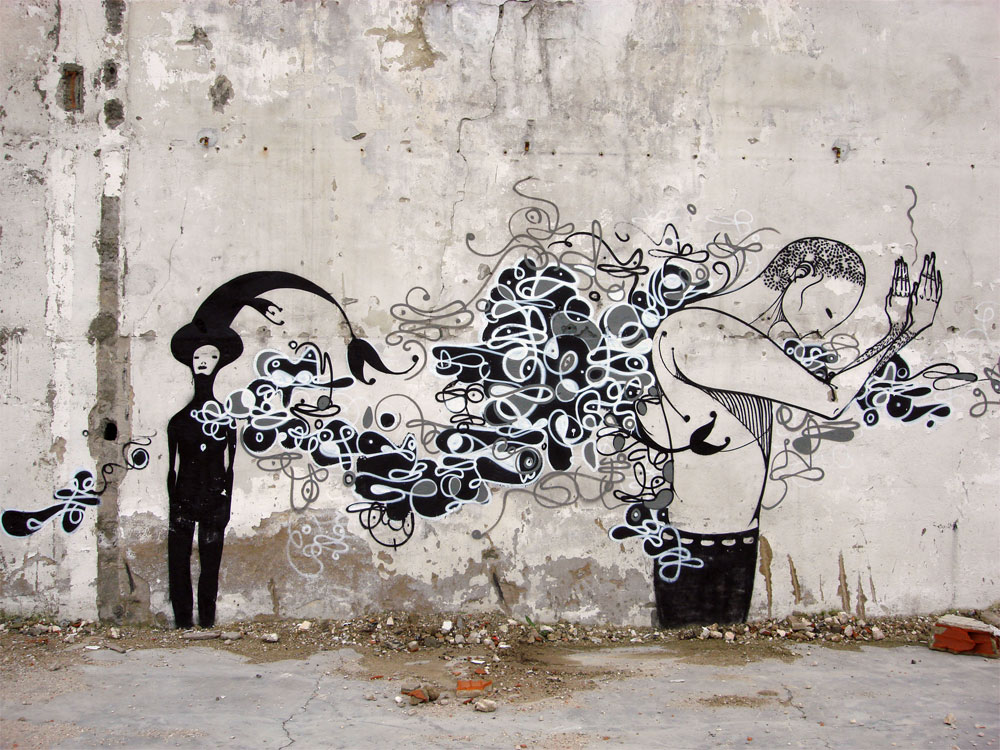 Regarding his installations, he has expressed to have a particular interest in finding places he has never worked before, such as a garden from the seventeenth century, in the city of La Rochelle, ruins, a Church from the sixteenth century in the town of Celles Sur Belle and an underground hospital complex in Niort. Baglione, who uses a deep narrative as the basis of each painting, believes that: "An artist who stimulates the spectator's pleasure and desire to research his production is most important. Being just aesthetically beautiful is not enough."
Watch this video of the work and technique of Herbert Baglione by Walrus TV: