(San Francisco, US)
Tim Diet began painting in the 80's, sneaking out of his parents' house at night to "tag" alongside his older brother. The graffiti lifestyle immediately drew him in and influenced not only his craft, but his persona and idea factory as well. Diet has traveled across the US, Europe and Japan, just to paint. His recognizable work can be found on streets across the globe, in numerous books and publications, and now in galleries as his unique style continues to develop.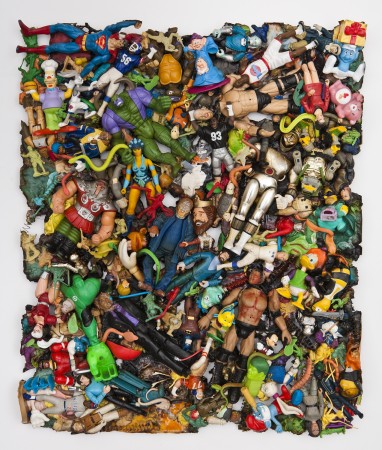 With childhood icons and trademarks representative of current day urban experiences, Tim Diet creates colorfully striking narratives through his juxtaposition of nostalgic imagery. His paintings are cleverly playful, evoking a non-judgmental yet multidimensional perspective of varied modern lifestyles.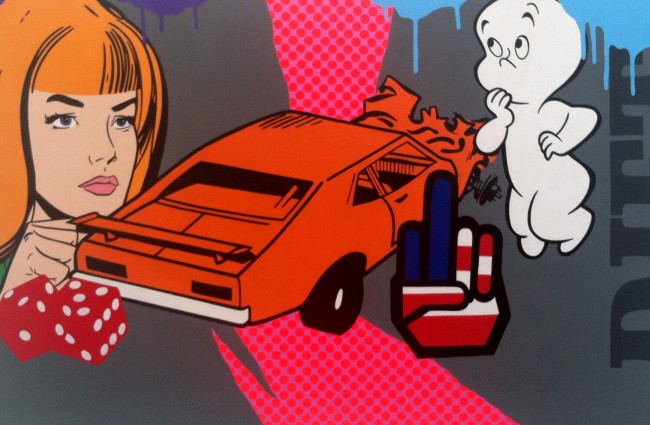 Drawing inspiration from his extensive collection of iconic relics from days past, his work communicates through fresh visual language that vividly connects to a broad audience.