(San Diego, California, US)
Deth P. Sun is a painter/illustrator currently residing in Berkeley, California. He studied for two years at San Francisco State University, until he transferred to the California College of Arts and Crafts, where he received his BFA in 2002 in Painting and Drawing.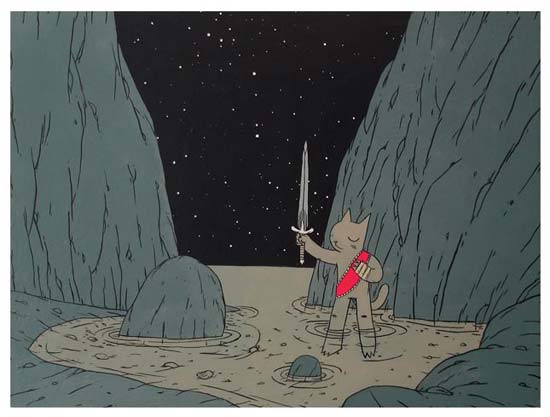 He exhibits his work about ten to twelve times a year, usually in group shows, but sometimes he takes up a solo exhibition. His work has shown throughout the U.S. and abroad (Los Angeles, San Francisco, Austin, Seattle, Detroit, Portland, New York) for the past few years and he's done illustrations or have contributed stuff to (among other things): Chronicle Books, Giant Robot, Tiny Showcase, Urban Outfitters, Fantagraphics, Poketo, Park Life, The Exploratorium, The Howard Hugh's Medical Institute, The LA Weekly, and Nylon Magazine.