(1975, New Mexico, US)
Flores grew up immersed in the vastness of the Southwestern desert, spending his time as a youth skating, drawing and honing his graffiti skills (his moniker being Tiger).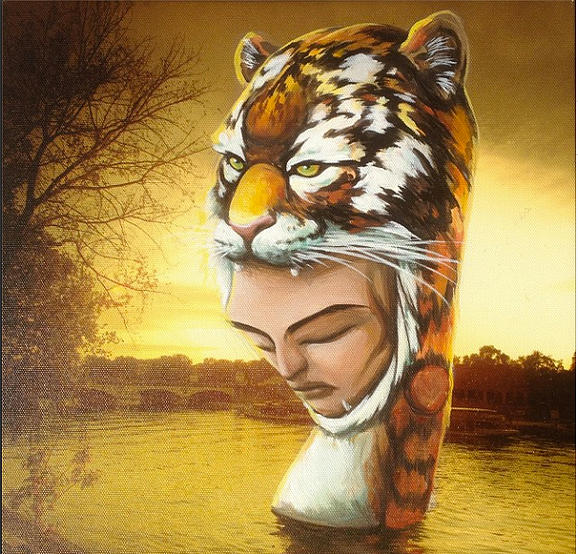 He is uniquely noted for being an autodidact, or self taught artist, having no formal institutional training. Sam eventually landed in the Bay Area in the late 90's drawn to it's Bohemian lifestyle and also the promise it held for him to develop his career as a commercial artist. Ever since, Flores has enjoyed an incredible career, developing a passionate fan base while advancing his talent through an ever changing subject matter, often juxtaposed with that of his peer urban contemporary artists, namely because of the presence of themes rarely seen in such genres such as innocence, feminine, natural beauty and melancholy sentiments.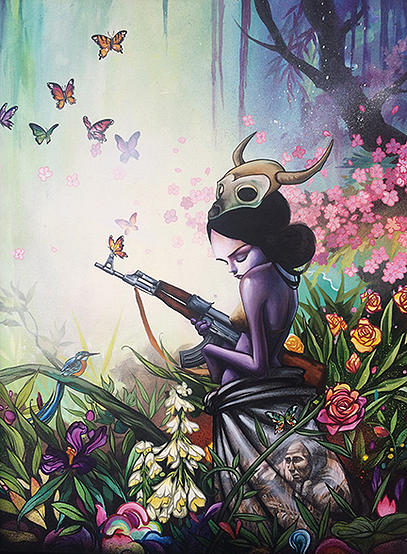 Flores' subject matter includes a myriad of anthropomorphic characters and beautiful goddesses with styles being inspired by Japanese Edo period influenced landscapes, urban contemporary/ graf inspired montages, pop-surrealist environments and his most recent works which are inspired by Mexican pulp comic art and classical portraiture.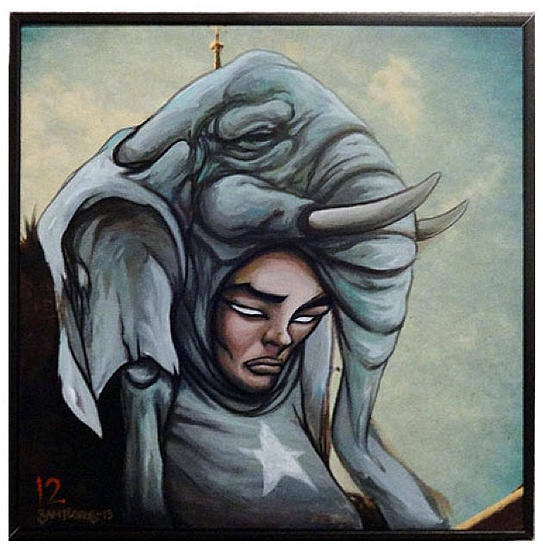 Sam currently creative directs his brand Twelve Grain for Upper Playground, the "12" representing his original crew in Albuquerque and the "Grain" representing the role that nature has played in work and life.
Watch this video by VIMBY TV: