(1979, Brisbane, Australia)
Lister is a painter and Installation artist whoes work presents us with a grimy fusion of high and lowbrow culture with influences from a number of areas and genres, including street art, expressionism, pop art, and contemporary youth culture, often drawing from television and the "misguided role models" that result. Revelling in the "spirituality", and the "heritage" of Western popular culture he takes this joint legacy and remoulds it into something equally alluring and grotesque, a perfect representation of the society he seeks to depict.
Taking influence from the dirtier and rough techniques of "Bad" Painting and merging it with the spirit and practices of graffiti art Lister has embraced an explosive, scratchy, scrawling form of figurative art using a variety of mediums from painting, drawing and installation to film and music.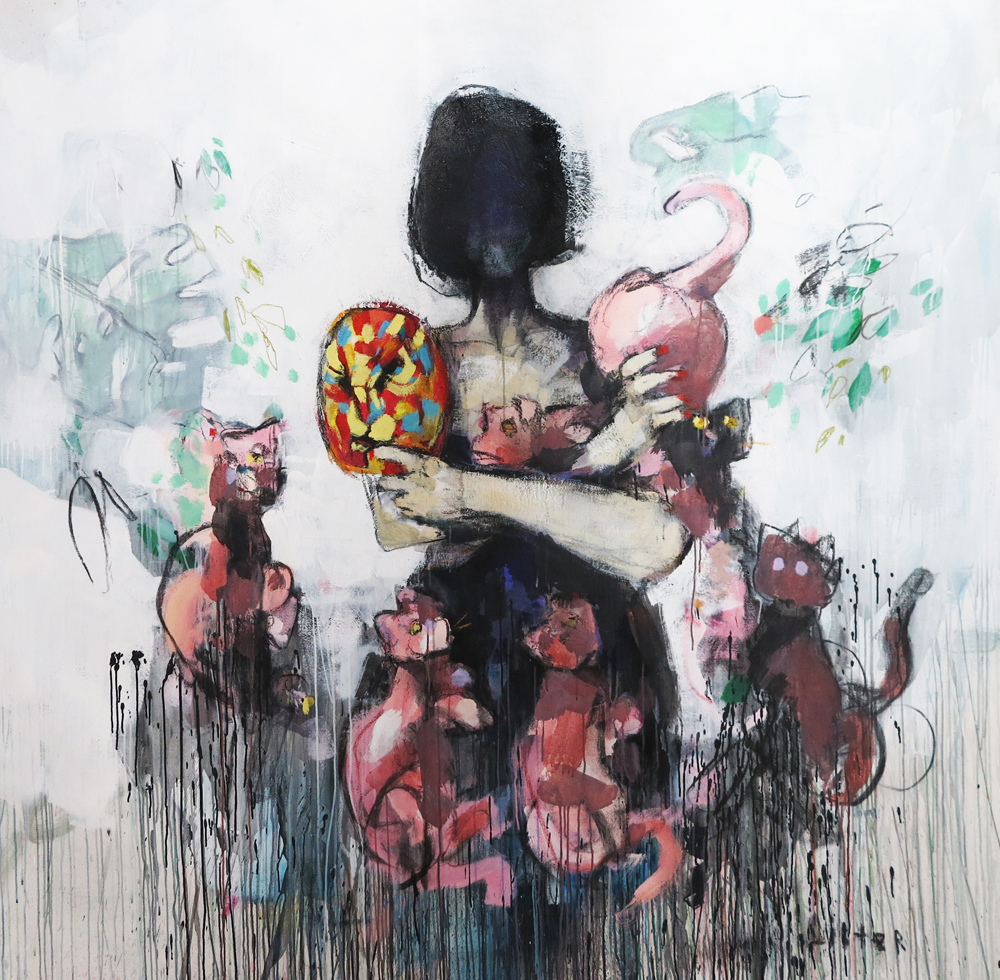 Lister uses comic book imagery for his own means, redirecting popular culture for personal expression. Heroes and villains are taken out of the panel and placed in a new space, devoid of the usual storyline, dialogue and scenery. His paintings are not controlled by cartoon contexts. Rather, the figures in these portraits are reinvented through the artist's hand. His mixed media technique, involving layers of ink, spray and brushwork, allow his paintings to simultaneously have soft ethereality and a garish, raw energy.